Self-Confidence: Believing in You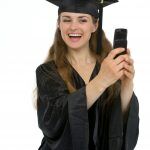 Self-Confidence – Do You believe In You?
Perhaps you look at that guy in the mirror and you ask yourself, "Do I Believe in you"? Do not doubt or hesitate with the answer. You must 100% believe in you. T
here is a saying that goes. 'You can never like or love someone more than you like or love yourself'…
Therefore if you are filled with self doubt or have low self esteem then you ideally need to re-address the situation. Firstly for your own self-confidence it is critical but also for others especially people who depend on you or look up to you.
Make a plan to build your belief, re-build your confidence, make it impregnable and look to smile where possible, express and look confident, be careful with your body language, straighten up, walk tall and make the effort to look the world right in the eye…
Self-Doubt, Self-Esteem and Self-Confidence
Did you know that muggers generally prey on people who have low self esteem? People who walk along looking down at the ground tend to have low self-esteem. They look lost or generally miserable; they are potentially lost in their thoughts. They are oblivious to the world around them.
People with low self esteem are mugger's favourite targets to mug. It's no secret that they single out vulnerable looking people.
You will impress family and friends with your newfound confidence. Listen and look at motivational videos that inspire about Personal Development, Motivational speakers. This will definitely help boost your mind and help you think of more optimistic things as well as helping you with your overall belief in you.
Smile and Laugh
Endeavour to smile and laugh more. Other people will warm to your happy personality. You will make new friends and new opportunities will open up. It's amazing what the potential is for what can happen.
There is no doubt that people in general look to be with other people preferably who portray confidence, who smile and laugh more, walk upright, show strong body language and are fun to be with.
Always look to Believe in you and then you will find that many others will believe in you as well. You will become very popular and potentially a champion amongst people. Life will change for the better in so many ways that right now you cannot possibly imagine. "Walk tall, walk sweet and look the world right in the eye". That is a line from an old song but ultimately it's to do with having that valuable self-confidence.
Self-confidence and Believing in you is where the real you flows from the inside so that people can see the reflection of you outside. By portraying positive emotions and exercising a charisma that people generally are magnetically attracted to you. Your whole world suddenly becomes brighter, more cheerful and meaningful.
Life for a cheerful, confident-looking person has more avenues of newfound opportunities to explore. Doors that were previously locked will suddenly open and things that were hidden will magically come into sight. Things take on a complete change and meaning. It is best to therefore take positive advantage when the change arrives. It is a big break so embrace it with both hands and just go for it.
Believe in the guy in the mirror. Believe in that person and that person will believe in you…
Read Also
Changing Directions, Changing You
Self Confidence and Doing Right by YOUSelf Confidence and Doing Right by YOU